Innovative Dual Lead Worm Drive
High Torque, High Accuracy,  Superior Performance.
High-precision CNC worm grinding machine equipment
Innovating, continuing research, and developing increasing equipment TANSHING has invested heavily in a high-precision CNC worm-gear grinding machine in order to fully control the parts' accuracy and insist on the highest quality. It is always looking to the future, to new challenges, and to new levels of high technology.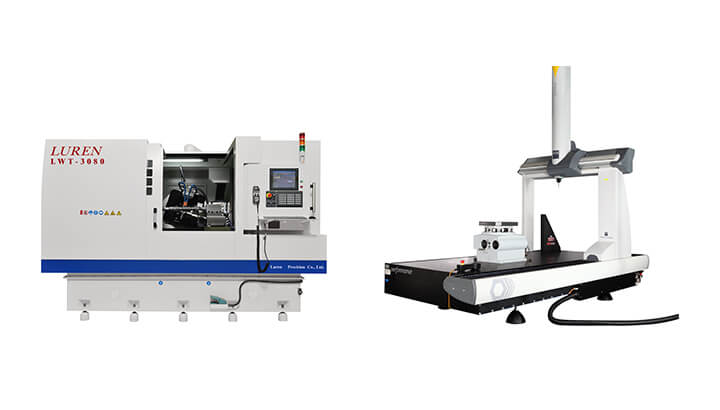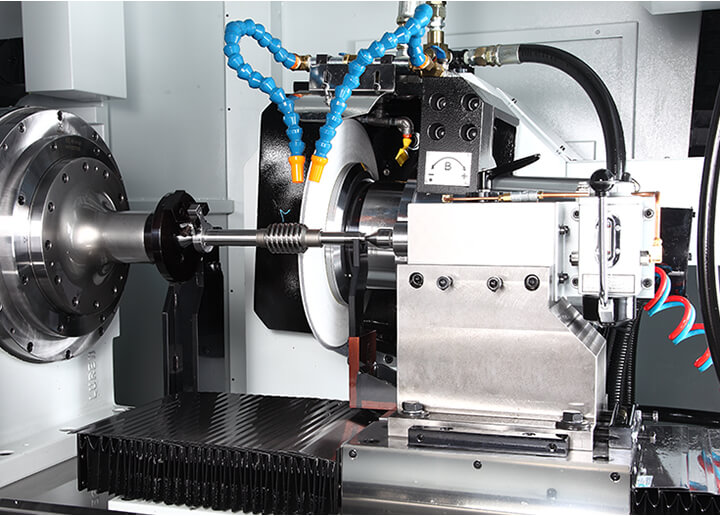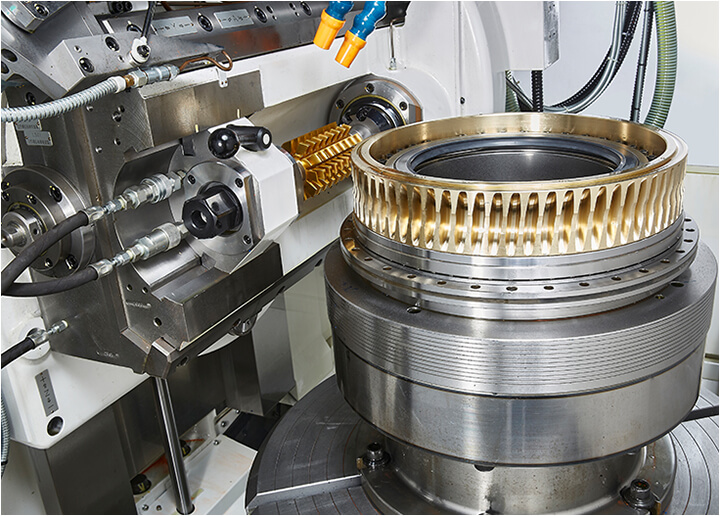 Dual Lead Worm Drive (wheel & gear) Features and Benefits
The worm-wheel is made in a special material aluminum bronze, containing Sn, Zn, Pb, Fe, Ni, Al, P, Mn, Aa, Cu.... as above 10 kinds of composite.
The material of the worm wheel has high anti-tensile, anti-pressure, anti-oxidant, high toughness, abrasion, a tensile strength of 650N/mm² more, and an Elongation of 15% or less. Hardness at HB180 more. Wear consumption : 26.3mg/cm² per 10000m.
Developing "Indexable dual lead worm" with deeper teeth contact, larger contact area, bearing large thrust, increase the rigidity and lower wear & tear for worm-wheel.
Worm machining equipment is replaced & purchased continually in order to ensure high precision accuracy of parts and shipment immediately. In general, life will be 10~15 years when necessary to adjust accuracy.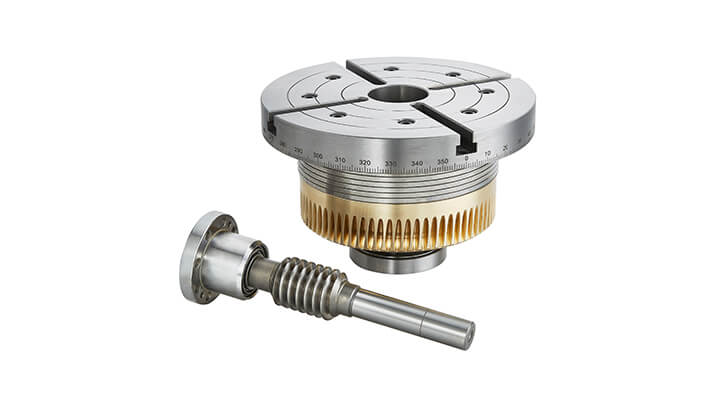 ---
Backlash adjustment
Due to the thread of "high teeth dual lead worm" being designed from small to large pitches, there will cause backlash between the worm wheel & gear after long-term use. By shifting the worm longitudinally, the highest indexing accuracy is maintained on the work table. Patent number 098511.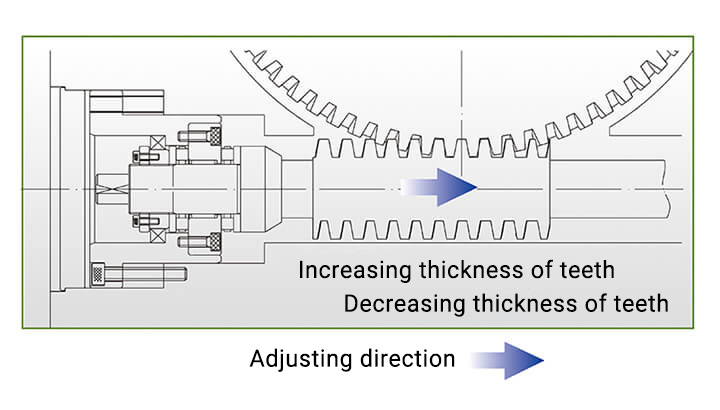 Full circular hydraulic clamping system
The wholly circular hydraulic clamping system employs a clamping sleeve to lock the entire disc by hydraulic pressure. Because the clamping position covers the entire disc circumference, a higher clamping force than those of a conventional pneumatic disc clamping system also avoids disc surface deformation without affecting accuracy.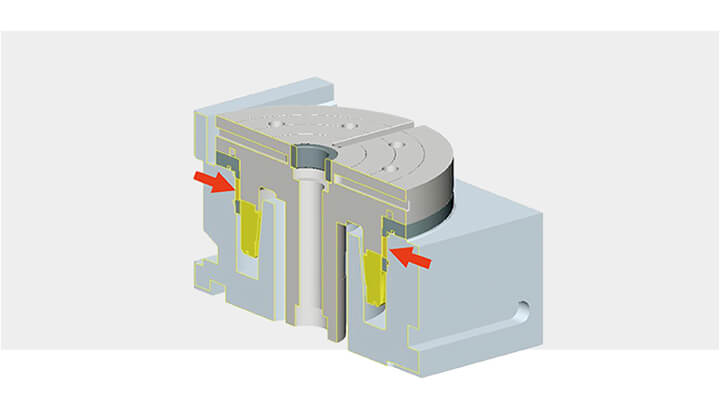 ---
Advantages of quality inspection
TANSHING has invested heavily in high-precision inspecting equipment, now owns CMMs, and laser Interferometers, and has established complete quality inspection processes.
Expanding inspection personnel to integrate quality systems, the checklist for each assembly process details are listed. All products are controlled strictly by senior sta before delivery.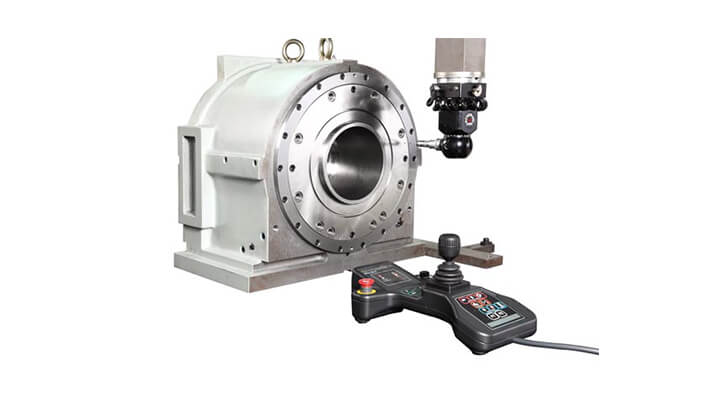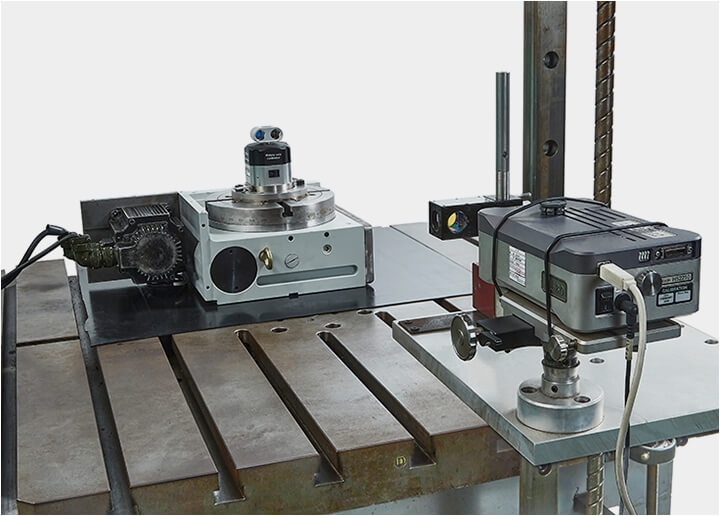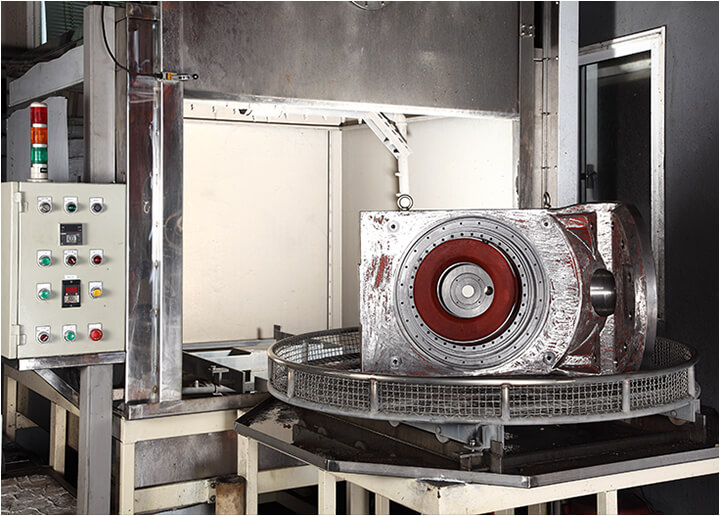 Product outline coating quality & waterproof advantage
TANSHING product waterproof is the same design as a Japanese brand. The standard machines are designed for the positive pressure drainage function connector, waterproof grade up to IP66 (without the positive pressure drainage function, waterproof is up to IP65).
Painting dominant process is like European cars, the quality process from manual surface treatment, high-pressure hot water cleaning> Putty> primer paint> high hardness, scratch-resistant topcoat.