TANSHING ACCURATE INDUSTRIAL CO., LTD.
is a specialist in the design and manufacture of a wide range of CNC rotary tables and index tables. At TANSHING we are dedicated to research and development and technological innovation continually.
From design, and precision machining, to rigorous quality control, great care is taken to ensure an international quality level. TANSHING's products are widely recognized in both domestic and overseas markets. The innovative dual lead worm drive system has been patented in Taiwan which is indisputable proof of the superior R&D capability of TANSHING. TANSHING has been certified by AQSR ISO-9001 (U.S.A.). In order to ensure very high precision parts, TANSHING has invested heavily in various advanced machining equipment. 90% of our in-house parts machining allows us to fully control the accuracy of the parts, which provides a solid foundation for the superior quality of TANSHING CNC rotary tables and index tables.
TANSHING has always dedicated itself to pursuing higher levels of technology. It is always looking to the future, to new challenges, and to new levels of high technology.
Technological innovation, the pursuit of excellence
Maintain the quality of products and develop new technologies and products to become an industry leader.
Nurturing talents, professional training
People make the best use of their talents, adapt their talents, improve their skills, and provide a diversified development, and a transparent promotion system.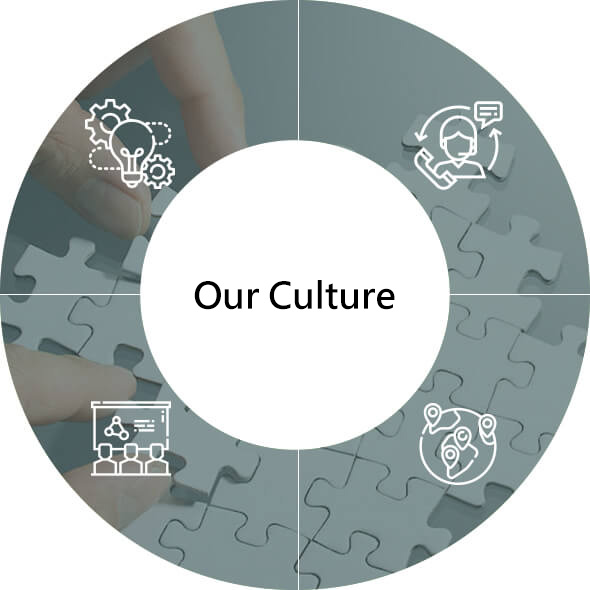 Quality service, create value
Provide customers with professional services, and are committed to improving service quality and developing good customer relationships.
Local business, sustainable operation
Provide local employment opportunities, promote the economy, and fulfill corporate responsibilities.
History
2020
Purchased Coordinate Measuring Machine and KASHIFUJI 6-Axis CNC Hobbing Machine.
2019
Introduced Tilting head for milling.
2018
Introduced Dual-axis dual-arm cradle (3DD) mill-turn rotary table.
2017
Certificate ISO9001:2015 approved.
2013
Upgrade to Renishaw's latest Interferometric laser encoders.
2012
Purchased the high-precision CNC worm grinding machine equipment, and Brown and Sharpe CMM.
2009
Certificate ISO9001:2008 approved.
2005
Purchased Coordinate Measuring Machine.
2001
Established an agency relationship with France, Germany, Switzerland, and other countries.
2000
Certificate AQSR ISO9001:2000 approved.
1997
TANSHING has been highly recognized and well-known worldwide. We will participate in the international exhibitions-Taipei show ( TIMTOS,97 ) in March, the China-Beijing show ( CIMT,97 ) in April, and the Europe Machine show ( EMO,97 ) in September, We also imported Japanese Sumitomo CNC MULTI-FACE grinding machine.
1996
TANSHING imported KASHIFUJI Precision Worm Gear Hobbing Machine from Japan and moved into a new factory building. The new development of the 5th Axis CNC Rotary Table has been acclaimed by domestic and overseas users.
1995
The brand names of TANSHING and RTT have been registered worldwide, we are active in joining the international machine tools exhibition.
1994
Granted a patent for the new invention of Dual Lead. Latter patent No. 098511.
1993
The company altered its name to TANSHING with registered capital of NTD 12,000,000.Imported new facilities from the USA, Germany, Switzerland, and Japan, as a manufacturer of CNC Rotary Table.